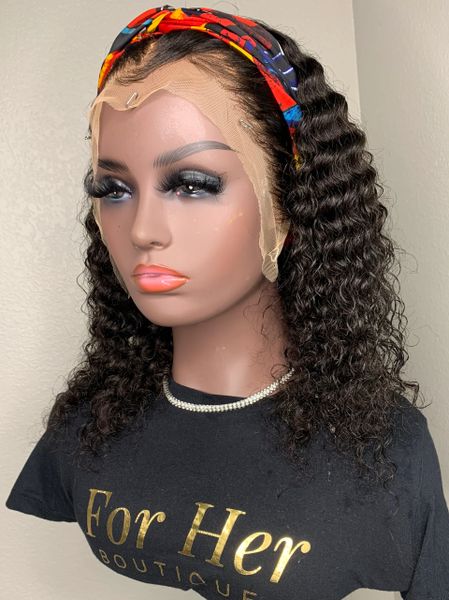 Simone 13x4 Frontal Unit
Please allow 4 days for ordered to be processed and fulfilled. 
2.5 bouncy bundles of our Exotic Wave Bundles, finished with a 13x4 Transparent Frontal to match. The frontal is customized (knots bleached and plucked) for instant ready-to-wear. Unit lasts up to 1-2 with proper maintenance and care. 
Care:
-wash unit once a week (Detangle BEFORE washing) using sulfate free products.
-allow hair to air dry
-when using heat, use a heat protectant (try
not to use heat everyday) 
-Do not comb through lace. This is cause ripping or putting holes in your lace. Lace is thin, so handle gently.
Hair can be bleached and colored multiple times. Try not to over process. 
Band is applied for a secure fit. Fits most sizes 22"-23"
Reviews